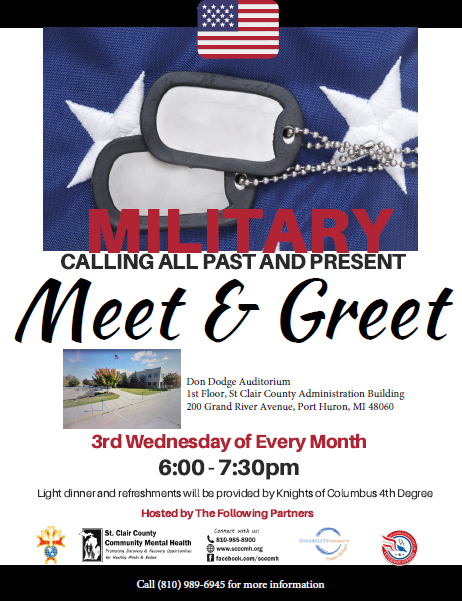 Monthly Meet & Greet

Calling all past and present military! You are invited to a Meet & Greet every third Wednesday of the month from 6:00pm to 7:30pom at Don Dodge Auditorium in the St. Clair County Administration building. Gather with other members of the military for an opportunity to connect with friends old and new. Light dinner and refreshments will be provided by Knights of Columbus 4th Degree. Meets and Greets are hosted by the St. Clair County Veterans Affairs, St. Clair County Community Mental Health Veterans Navigator, and Disability Network of the Thumb. Call 810-989-6945 for more information.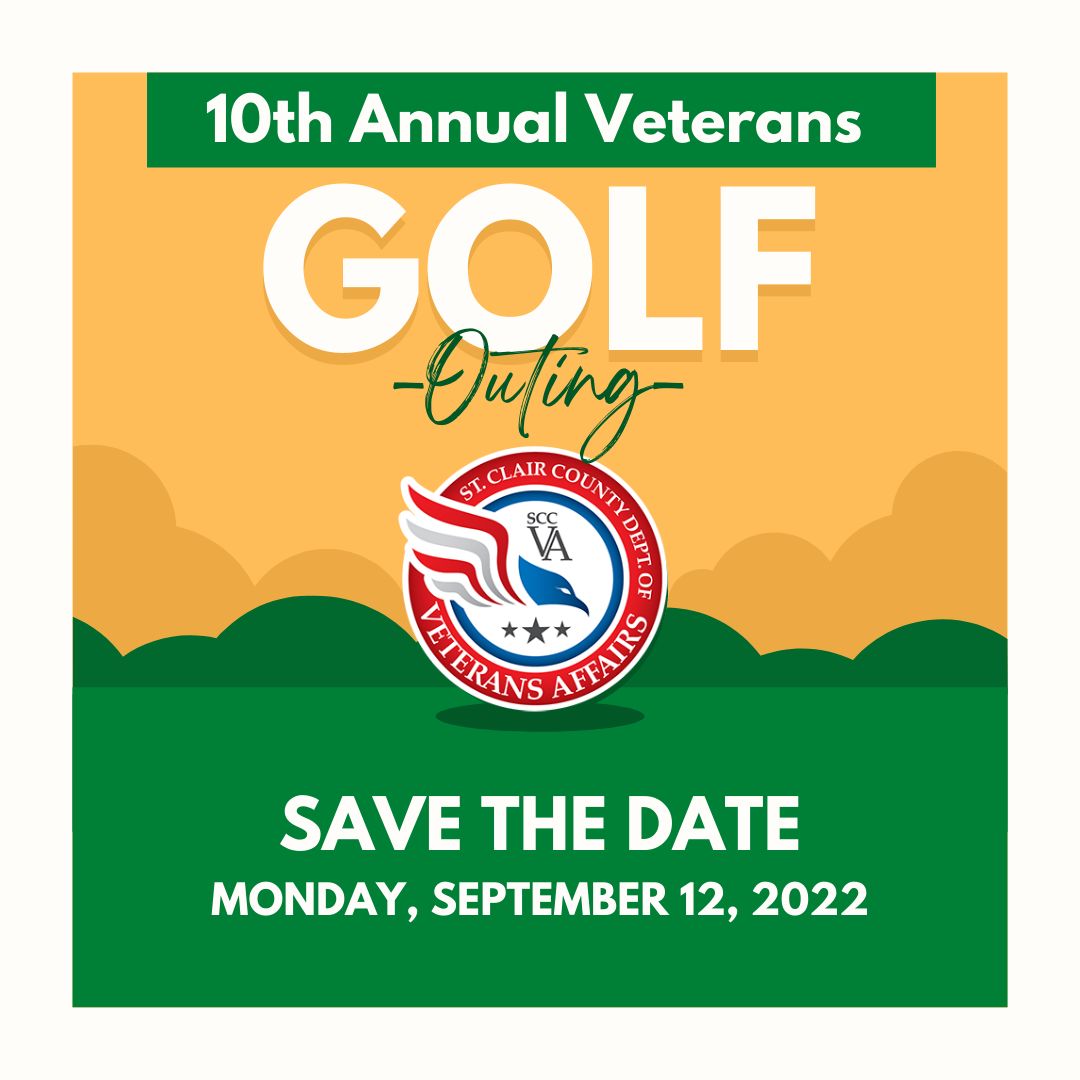 10th Annual Veterans Golf Outing

More information coming soon. Stay tuned!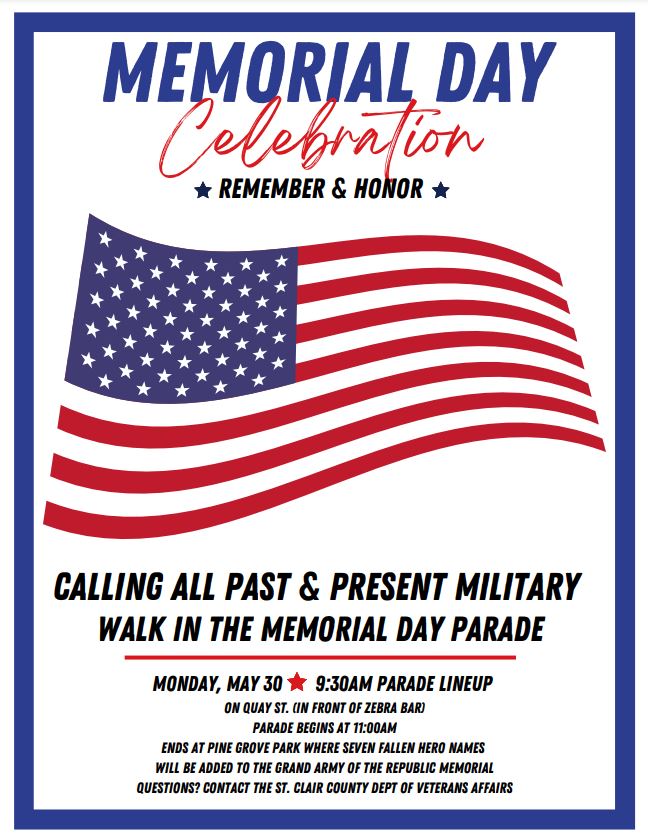 Port Huron Memorial Day Parade

Honor our hometown heroes who died while serving in the U.S. military by attending the Port Huron Memorial Day Parade. Spectators should line Military St. from Quay St. to Pine Grove Park. Parade ends at Pine Grove Park where seven fallen hero names will be added to the Grand Army of the Republic Memorial. Are you a veteran or active in the military? Walk in the parade by arriving at the staging area on Quay St. at 9:30am. Parade kicks off at 11:00 a.m.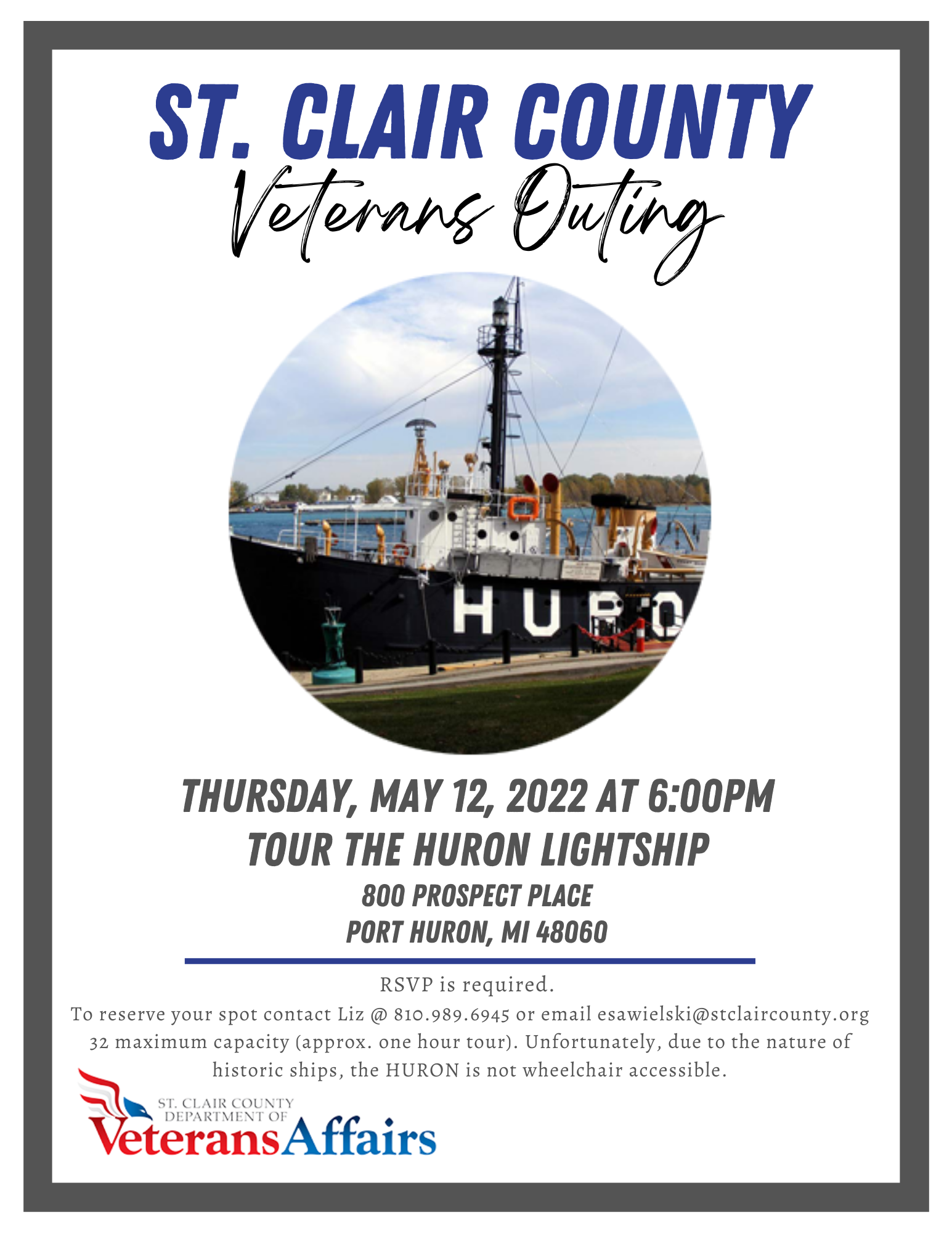 Veterans Outing - Lightship Tour

RSVP is required. Reserve your spot by contacting Liz at 810-989-6945 or email esawielski@stclaircounty.org.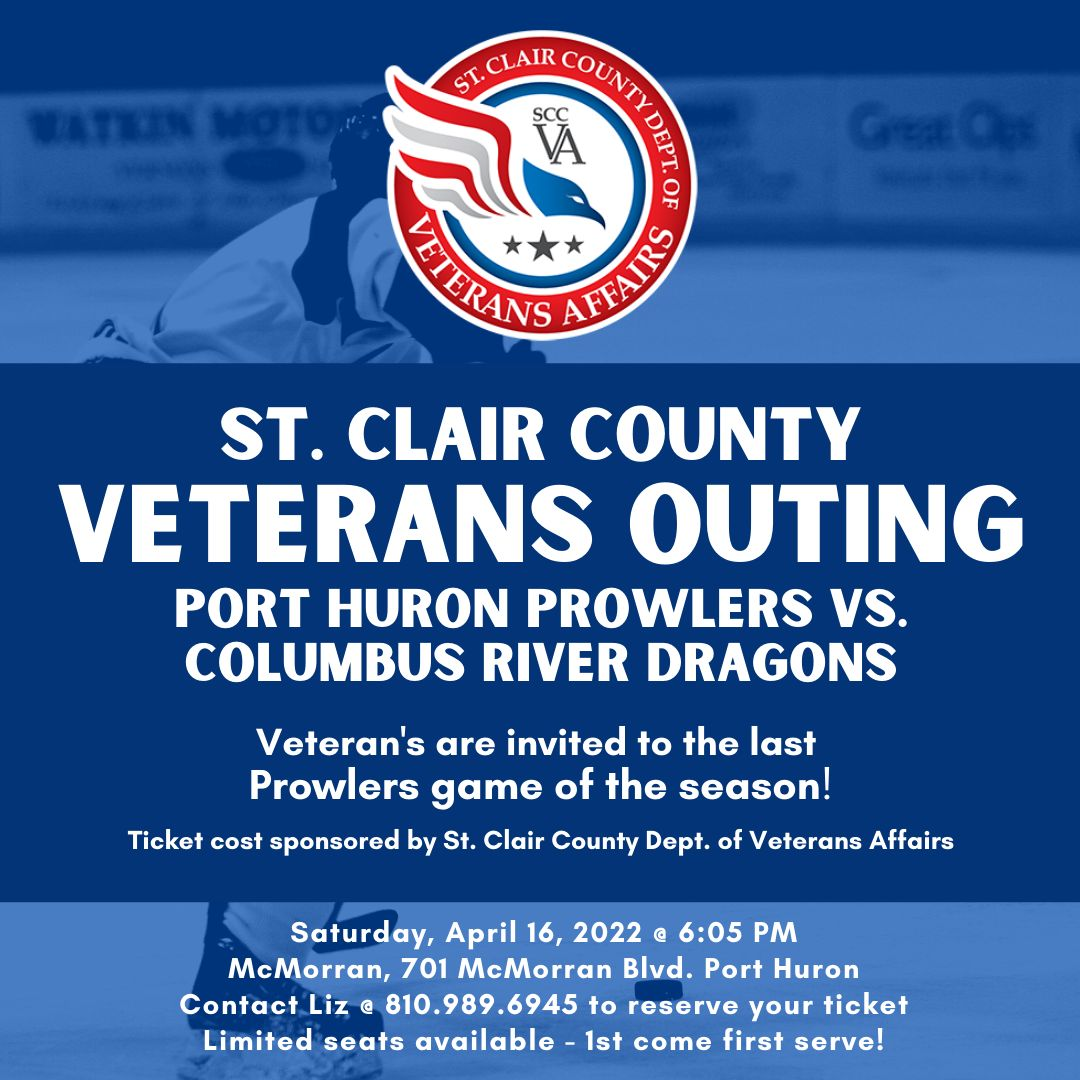 Veterans Outing - Prowlers vs. Columbus River Dragons

Are you a Veteran? Do you have a friend or family member that is a Veteran? We are hosting a night out for Veterans on April 16th at the Prowlers game and would love any St. Clair County Veteran to join us! How? Just call the St. Clair County Dept. of Veterans Affairs office & ask for Liz to reserve your ticket! Limited seats available - call today!