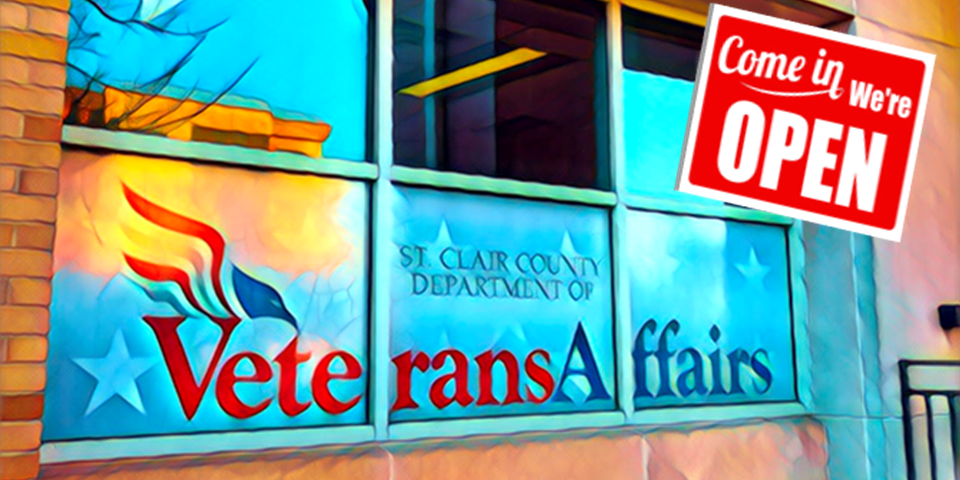 About SCC Dept. of Veterans Affairs
St. Clair County Department of Veterans Affairs (SCCVA) helps veterans and their families obtain and maintain all veterans' related benefits from federal, state, and local government agencies.
We have been providing services to St. Clair County veterans and their families with professional advocacy and assistance for over 75 years.
We are a trusted and accredited resource for finding, applying for, receiving and maintaining veterans' benefits.
Our accredited veteran service officers (VSO) and professional staff eliminate or reduce the frustration and confusion of navigating the VA process.
As a department of St. Clair County government, we are able to provide our services free of charge.
Our goals are to obtain the maximum veterans' benefits available for our veterans' through our competence and support while making the process understandable.
What is an accredited representative?
The Department of Veterans Affairs (VA) accredits three types of representatives—Veterans Service Organization (VSO) representatives, attorneys, and agents—to help ensure that claimants have access to responsible and qualified representation on their VA benefits claims. VA-accredited representatives must have good moral character and be capable of providing competent representation, and VA's Office of General Counsel is responsible for making those determinations through its accreditation process.
The accreditation process differs depending of which type of accreditation is being sought. An accredited VSO representative is someone who has been recommended for accreditation by a VSO that is recognized by VA to assist on VA benefit claims.
The VA Office of General Counsel maintains a list of VA-recognized organizations and VA-accredited individuals that are authorized to assist in the preparation, presentation, and prosecution of VA benefit claims at https://www.va.gov/ogc/apps/accreditation/index.asp.
What is the role of an accredited representative?
A VA-accredited representative can help you understand and apply for any VA benefits you may be entitled to including: compensation, education, Veteran readiness and employment, home loans, life insurance, pension, health care, and burial benefits. A VA-accredited representative may also help you request further review of, or appeal, an adverse VA decision regarding benefits.
County Veterans Service Officers
Angela Chumbler, Accredited
Email: achumbler@stclaircounty.org
Brandon Green, Accredited
Email: bgreen@stclaircounty.org
Heidi Slossar, Accredited
Email: hslossar@stclaircounty.org
County Veterans Service Officer and Veterans Trust Fund Agent
Ryan McCann, Accredited
Email: rmccann@stclaircounty.org
Chairperson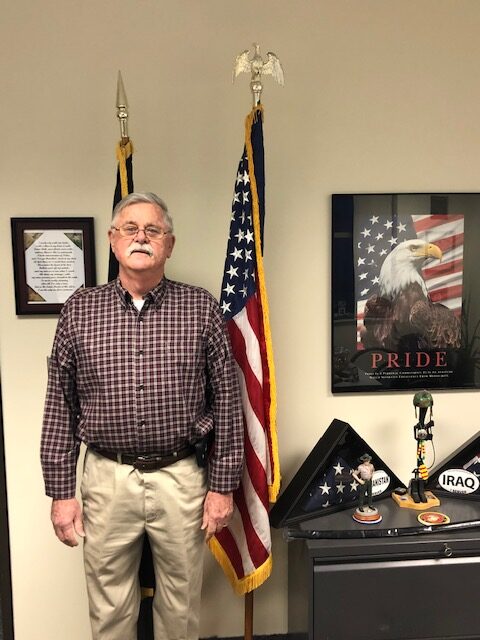 Paul McIvor
U.S. Army Veteran
---
Vice Chair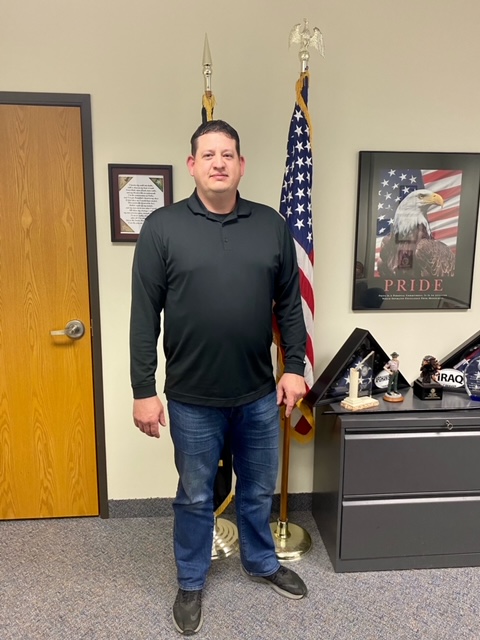 Jeremy Watt
U.S. Marine Corps Veteran
---
Secretary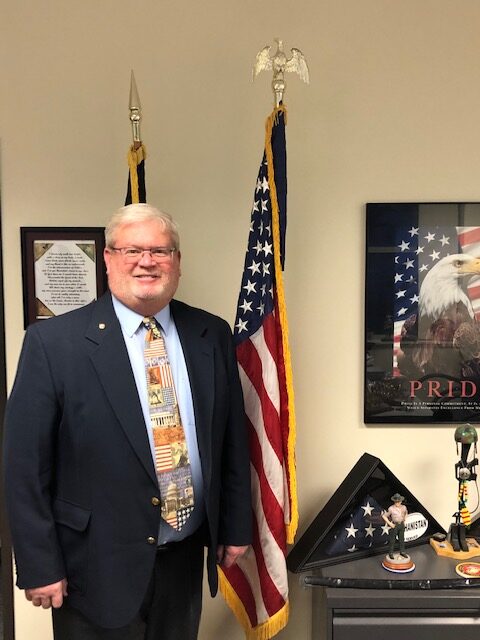 John Beebe
U.S. Air Force Veteran
---
Member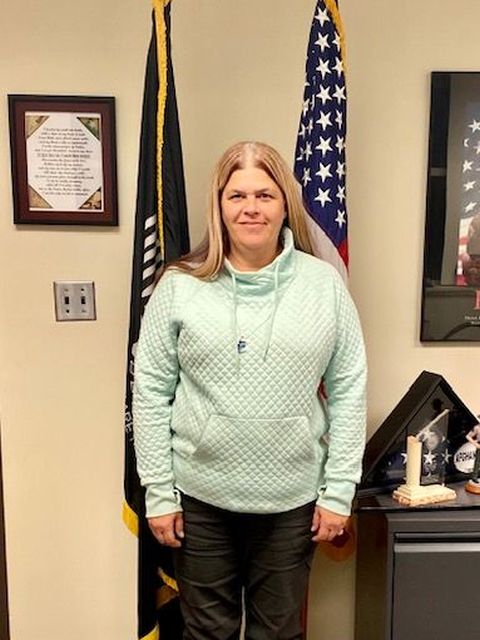 Michelle Kantz
U.S. Navy Veteran
---
Member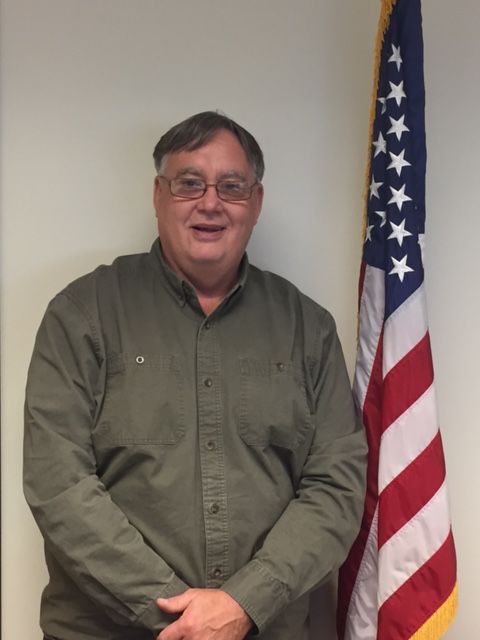 Jim Leslie
U.S.Army Veteran
---
Applications should be returned to County Administration either via e-mail to citizens@stclaircounty.org or first class mail to 200 Grand River Ave., Suite 203, Port Huron, MI 48060 no later than May 31, 2023.
Veterans Affairs Committee Meeting Schedule
All meetings are held on the 2nd Tuesday at 5:00 pm of each month at the St. Clair County Administration Building Port Huron, Michigan 48060
10JAN23 // 14FEB23 // 14MAR23 // 11APR23 // 09MAY23 // 13JUN23 // 11JUL23 // 08AUG23 // 12SEP23 // 10OCT23 // 14NOV23 // 12DEC23
Contact us
Contact Information
Phone: (810) 989-6945
Fax: (810) 966-4682
Email: sccvet@stclaircounty.org
Address
St. Clair Co. Department of Veterans Affairs
200 Grand River, Suite 104
Port Huron, MI 48060
Hours
8:00am - 4:30pm, Monday through Friday
(closed for lunch 12:00pm - 1:00pm)
Note: E-mail is not necessarily secure against interception.
If your communication is very sensitive, or includes personal information like your social security number or your claim number, you may want to send it by postal mail instead.
Directions
From I-94/I-69: Exit Downtown Port Huron Exit, head East and continue on Oak Street. Continue on Oak Street until you approach Military Street (T –you must turn right or left). Turn left onto Military Street. Continue over bridge, take immediate right on Quay Street (One-way) and take 2nd left on Fort Street.
From North Port Huron (North M-25): Continue South on M-25 to downtown Port Huron. M-25 turns into Pine Grove Avenue, then Huron. Turn Left on Grand River, and continue 2 blocks east.
From South Port Huron: Continue North on Military. Continue over bridge (Black River), take immediate right on Quay Street (One-way) and take 2nd left on Fort Street.
You may park on the North, South, or West side. We are located on the 1st floor west wing. Handicap parking on the North side entrance. You access the building using the Fort Street Entrance.